The online open access publication of the FOIS 2021 proceedings are available on the IOS Press site.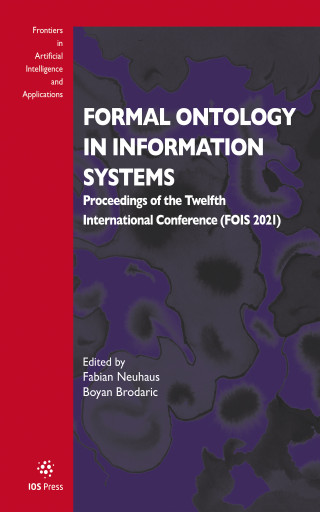 We are pleased to announce that the prize for Best Student Paper of FOIS 2021 (sponsored by the Artificial Intelligence Journal) was awarded to Simone Coetzer and Katarina Britz for their paper 'Debugging Classical Ontologies Using Defeasible Reasoning Tools'. The prize for Distinguished Paper was awarded to Fumiaki Toyoshima, Adrien Barton, Ludger Jansen and Jean-Francois Ethier for their paper 'Towards a Unified Dispositional Framework for Realizable Entities'. The prize for Best Paper was awarded to Guendalina Righetti, Daniele Porello, Nicolas Troquard, Oliver Kutz, Maria Hedblom and Pietro Galliani for their paper 'Asymmetric Hybrids: Dialogues for Computational Concept Combination'. (See news report.)
The 12th International Conference on Formal Ontology in Information Systems, FOIS 2021, was held in Bozen-Bolzano, Italy, 13-17 September 2021.
It was part of the Bolzano Summer of Knowledge 2021 (BOSK).
FOIS 2021 was held as a hybrid event.
FOIS 2021 consisted of the main conference (divided into 3 tracks) and parallel events, including the Early Career Symposium, Demonstrations, and the Ontology Showcase. In addition, it included workshops and tutorials.
FOIS is the flagship conference of the International Association for Ontology and its Applications (IAOA), which is a non-profit organization aiming to promote interdisciplinary research and international collaboration in formal ontology.